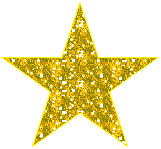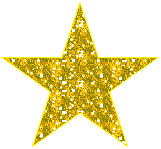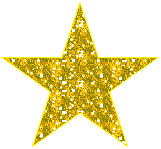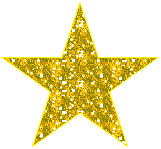 Disneyland Paris celebrates its 25th anniversary


On the 12th of April, 1992, Euro Disneyland finally opened, full of promises, with the intent to create a magical experience for families from across the whole world. 25 years later, Disneyland Paris still beautifully honors this promise...
The festivities for the 25th anniversary will begin on March, 27th, 2017. It sure will be fabulous ! New shows, new attractions, a brand new parade, and even more surprises await the guests !
Disneyland's enchanted Christmas
Welcome to the most magical and enchanted season of all ! Magnificient decorations, countless lights, beautiful snow and christmas carols are sure to make your heart grow two sizes.
For this wonderful season, a gourmet parade was specifically created, dozens of characters take a stroll in the park, a giant christmas tree, over 24 meters high, wears its best outfit, and the famous show Disney Dreams was transformed to fit the holiday spirit. You do not want to miss all this !
Disney's Halloween Festival
Welcome to the orange, fall-themed festivities ! Disney's Halloween Festival is full of mischievous surprises and decorations. The nice characters aren't the only ones out : famous villains are waiting for you too...
The Halloween Cavalcade is definitely a must-see : witness your favourite characters celebrating the harvest and dancing to new catchy tunes. But wait, there's more ! The park opens his big gates to you at night, on the 31st of October, for a very special Halloween party !
Disney's enchanted spring
Come celebrate the beginning of spring at Disneyland Paris ! Flowers are everywhere and bushes are taking on new shapes. Though these cheerful decorations are not the only colourful surprise of the Spring festival...
Goofy's Garden Party will make you dance in front of many characters ! Or maybe Mary Poppins will greet you with her dazzling smile at the Castle's Theater. Or you could hop on the little Springtime Train, on to more adventures !
Star Wars - Season of the Force
In a not so long time, the Force will awaken in Walt Disney Studios. This whole new seasonal event celebrates the Star Wars franchise, greeting Padawans and Jedi with spectacular animations, and many Star Wars characters !
From January 14th to March 26th, 2017 only, Walt Disney Studios will be one with the Force. Feel its power thanks to a new nocturnal light show cast on the Hollywood Tower Hotel. To miss it, you dont want !
Festivals and Special Events at Disneyland Paris
There is always something new to see or to do at Disneyland Paris. Mickey's Magical Kingdom is merrily celebrating festivals and happenings all year long...
From the Welsh Festival to Saint Patrick's Day and its celtic tunes, or Mickey's Magical Fireworks, or the Country Festival in Disney Village, and many more, Disneyland Paris showers its guests with happy events. Here you can discover all of them !
Click here to discover the official program